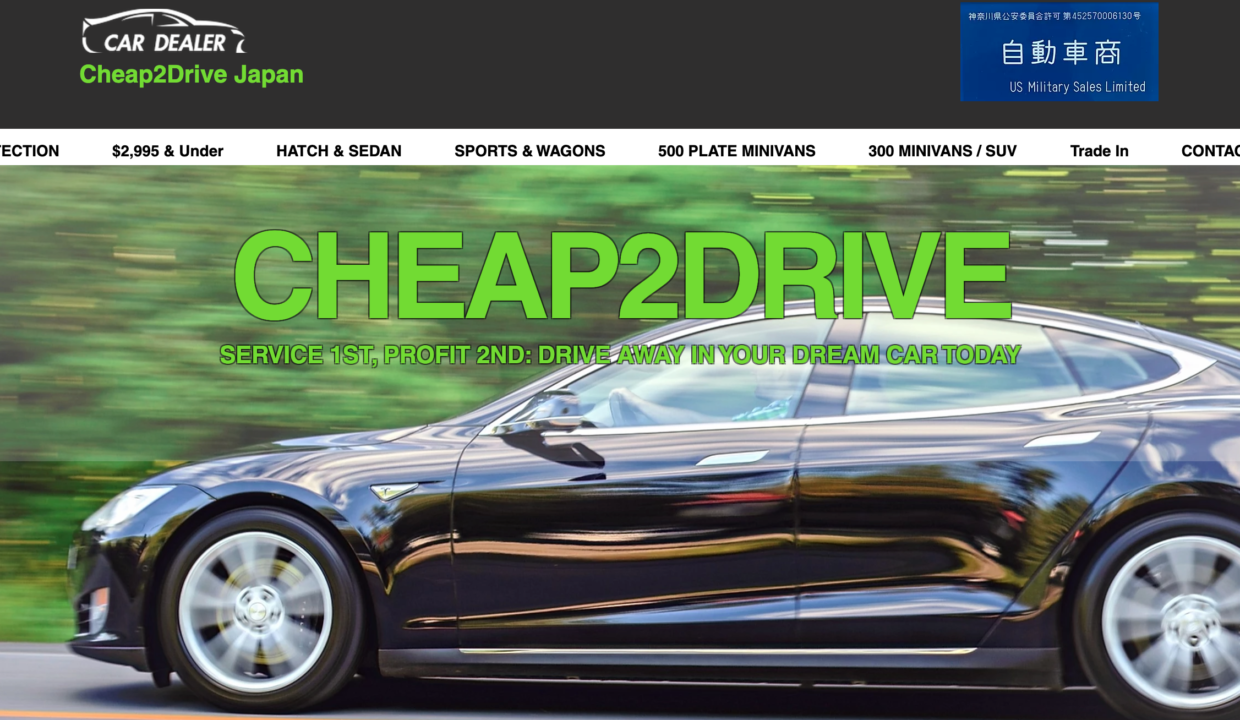 Cheap2Drive – The #1 legitimate and fully licensed/registered company
Are you looking for used car in Yokosuka?
Cheap2Drive is a part of the much larger USMilsales Ltd corporation operating from offices in UK, Korea, Japan & Okinawa and have been assisting military members & their families with new and used vehicles since 2003.
The customer needs to just browse website inventory, choose the vehicle wants, call or email with their request for more information, and English speaking, friendly and knowledgeable in-house staff will help answer any questions in order to help you with the buying process.
All Cheap2Drive vehicles are personally hand selected in order to maintain the high quality, accident free vehicles. Plus they will stand behind each and every vehicle exclusive warranty available only to C2D customers.
Cheap2Drive has the one of largest selection of vehicles available at any one time and as a legitimate and fully licensed / registered company holding all the correct paperwork to be able to buy & sell cars.